At Sukwariya Home Services, we understand that moving to a new house can be a daunting task. That's why we offer top-notch House Shifting Domestic Packing and Moving Services to make your transition as smooth as possible.
Our dedicated team of experienced professionals is committed to ensuring the safety and security of your belongings throughout the entire moving process. Here's what you can expect from our services:
1. Expert Packing: We use high-quality packing materials to carefully wrap and protect your items, ensuring they arrive at your new home in pristine condition.
2. Efficient Loading and Unloading: Our trained staff will handle the heavy lifting, ensuring your furniture and belongings are loaded onto our vehicles with care and precision.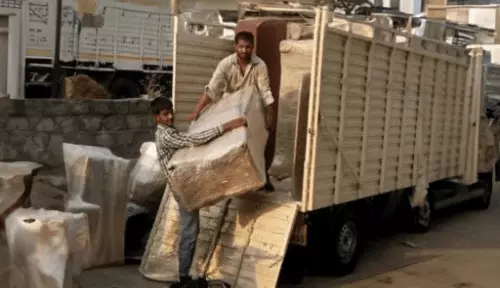 3. Safe Transportation: We have a fleet of well-maintained vehicles equipped to transport your possessions safely to your new destination.
4. Unpacking and Setup: Upon arrival, we'll assist you in unpacking and setting up your belongings in your new home, saving you time and effort.
5. Customized Services: We tailor our services to meet your specific needs, whether you're moving.
6. Competitive Pricing: We offer competitive rates without compromising on the quality of service.
Make your house shifting experience stress-free and seamless with Sukwariya Home Services. Fill out the form, and we'll take care of the rest. Trust us with your move, and we'll ensure your new home feels like home from day one.
For inquiries or immediate assistance, please contact us at 7837578975 or info.sukwariya@gmail.com. Your satisfaction is our priority.